In Fliptricks, you have to be the last standing skater that has performed all of the tricks without falling off of your board or breaking it. All players play at once, perfoming tricks at the same time, and only the best skaters will continue.
Fliptricks is a tiny card-flipping game that uses the edge of the table, a bunch of dexterity and a little luck.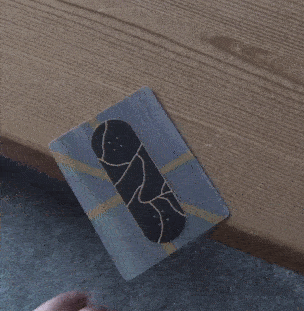 Get it on PNPArcade for just $1!