In Hotel Avocado you will pick your guest! Guests from fast-food to healthy dishes will visit your hotel. Treat them right and you'll get a nice review! 
 Components:
5 Dice in the same colour: D12, D10, D8, D6, D4.
1 Sheet of paper with 1 Reception board and 4 Hotel tally sheet.
You play the role of one corporation in Mars trying to terraform it. Inspired by the glorious game of Jacob Fryxelius, TDD tries to simulate a full game of Terraforming Mars but in 20' for 2 players.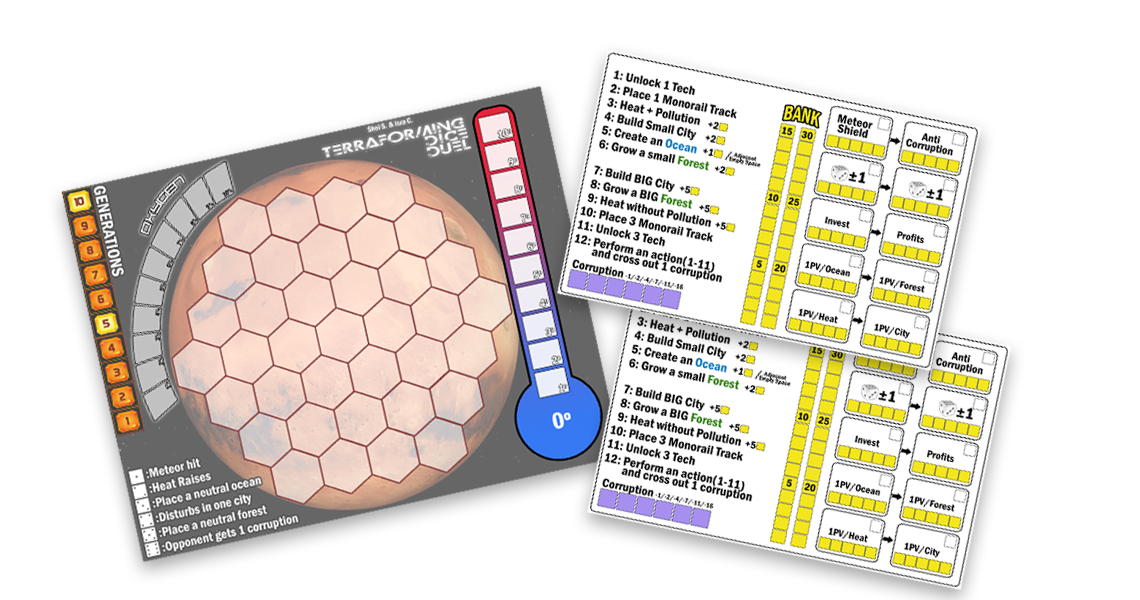 Components:
1 Sheet of paper with 1 Mars board and 2 corporation's tally sheet.
6 dice in the same color.
2 or 5 sharpies/pencils. Blue for oceans, green for forests, black for cities, one of any color per player. Also you can play with only 2 pencils but the map won't look prettier.